Echo Dots 3rd generation speaker with ALexa price , feature, some commands, how to setup and more all are available here. So scroll down and enjoy everything about Echo Dots.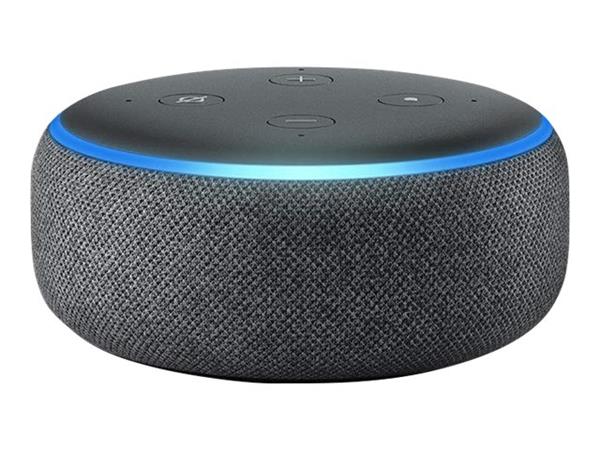 The Price of Echo Dots 3rd Generation is Rs. 3499 Only.
Feature
Echo Dot 3rd Generation Come with the 360 degree sound which means sound will reach every corner of the room.
It also has Alexa for music, news, trivias, scores, weather, alarms, kids rhymes and stories to entertain us.
In Echo Dot, Alexa is available in English as well as Hindi Language.
It gives us access to millions of songs from Amazon Prime Music, JioSaavn, Gaana, Apple Music.
All the songs are available in Hindi, English, Telugu, Tamil, Punjabi, Marathi, Bengali, Bhojpuri, Kannada and more.
It also has voice control which help us to control smart light, AC, geyser, water pump, air purifier by using smart plug.
It has 4 Microphones which helps Alexa to hear our voice from all the direction across the room.
Body Features

Some Common Commands
Alexa, Play Music
Alexa, What's the news?
Alexa, What's the weather?
Alexa, Wake me up to Indian pop hits at 7 a.m
ALexa, Whats the cricket score?
How To Setup Echo Dots

Step 1- Plus in Echo Dot
Step 2- Connect to Wi-Fi & register using the Alexa app.
Step 3- Just ask ALexa for music, weather, news and more.