LIVERPOOL SHOW SIGNS OF ANOTHER STRONG CHALLENGE. MANCHESTER CITY WINS COMMUNITY SHIELD ON PENALTIES.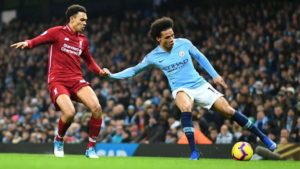 Manchester City and Liverpool push each other all the way when they met up once more. Goalkeeper Claudio Bravo saved Georginio Wijnaldum in the penalty shoot-out. He also makes remarkable saves during the game.
This trophy is the tradition that shows that we are set for another outstanding championship.
It appeared Liverpool would now go to win it. There will be some substitute which may change the result in the next match. The substitutes are Naby Keita and Xherdan Shaqiri
 YOU MAY ALSO LIKE-