Trailer
Banana Split is a 2020 teen movie about two girls who was connected to each other because of a guy. One of them is dating the other ex's and they both became best friends. The movie is all about friendship and love. The Production company of Banana Split is Vertical Entertainment.
Plot
April and Nick, both are friends but one day, Nick asked her out and kissed her. They both have a wonderful relation in the starting days. Later on, they started fighting to each other a lot. After some time, Nick broke up with April.
April was sad and totally depressed. She came to know that Nick came to a relationship with Clara. In a party, April encounter Clara and they became friends.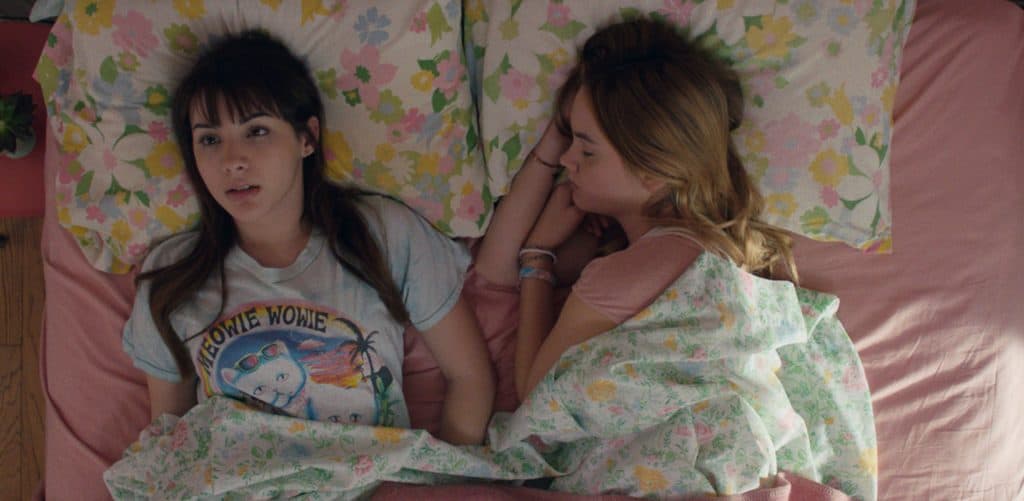 They both spend some time together during those summer and became best friends. They both made some rules likes, No talking about Nick and No telling to Nick.
During whole summer they had lots of fun. They both eat their favorite Banana Split. They laugh together, eat together and do lots of fun stuffs.
Everything was going good then one day, Nick came back to April and expressed his feeling that he still misses her. While expressing his feeling, he kissed her. Clara came to know about this whole incident because of which, Clara and April had some fight.
April cleared her issue with Clara because she don't want to lose her best friend. April has to sacrifice Nick for Clara and she did it too.
Cast
Hannah Marks as April.
Liana Liberato as Clara.
Dylan Sprouse as Nick.
Addison Riecke as Agnes.
Haley Ramm as Sally.
Jessica Hecht as Susan.
Ben Konigsberg as Mordecai.
Meagan Kimberly Smith as Molly.
Staff
Benjamin Kasulke is the director and Hannah Marks and Joey Power are the writers of Banana Split. Hannah Marks is the writer and lead actor of the Banana Split.
Release Date
Banana Split will be release in March 27, 2020. The movie is about 1hr 24 minutes.