In New York, after Government announced the state emergency on March 12 because of Coronavirus pandemic, all the schools and colleges are closed by Thursday March 19. BINGHAMTON University use Zoom video communication to teach all the students.
About ZOOM APP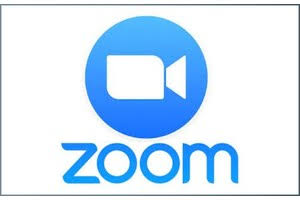 On March 19 according to B – line announcement which were sent to the campus community on this Monday that the university Purchased an enterprise site license of the conference software to accommodate everyone needing to complete the Spring semester online.

How To Login In Zoom
All the students faculty and staff members of Binghamton University are having access to our zoom account by visiting Binghamton.zoom.US. Students faculty and staff members can use the same username and password as a university portal account so they do not have to create a new account and waste your time. Once the zoom meeting link has been clicked Downloading of zoom app will get started must allow the download of the app to access the ZOOM.
Zoom App Features
Zoom app includes video and audio calling from computer as well as mobile phones. They also include conference calls. Screen sharing and even scheduling are also available in this app. There is a option whose title is help in which students can ask for help. There is also a option to contact which will help students to ask for help from their instructors.
How To Use Zoom App?
When students will login into zoom app, on the left side panel there will be a link available with VideoTutorial title which will help users navigate video conferencing.
Students can learn everything about the zoom app from the Video Tutorial. They can use different features to make their study more comfortable.
How To Get Help in Zoom App?
If they can't able to get solution from Video tutorial than to get more help visit as a page at www.binghamton.Edu/students–online/. It also includes study strategies technical challenges and instruction on how to access all learn to during and use different options which are available on zoom app.
Donald Neiman Statement
Donald Neiman who is the executive press vice president for Academy affairs said that "the university invitation tonight the tension may not go perfectly" in the announcement.
Nieman wrote in B-line announcement "the disruption to our normal Semester is completely unprecedented for an us and I know that The changes and cancellations, combined with the greater Uncertainty about the impact of the Coronavirus outbreak in your home Community as well as here, have had tremendous impact on you. We understand the fear, disappointment and anxiety that can set in with deception of this magnitude."
TO KNOW MORE ABOUT CORONAVIRUS CLICK HERE
Dan Gottlieb Statement
DAN GOTTLIEB, is a first-year graduate student who is studying biology said "obviously the communication will be a little bit difficult, but as long as people put in the effort you can still absolutely learn. It will be effective as long as the students cooperate and put in the effort."

Julie Johnson Statement
Julie Johnson who is a lecturer of Romance language and literatures said "some difficulties will arise due to a lack of preparation time, but is hopeful that the transition will be smooth."
He also said "there will be the problems synchronising with all the members of the class, especially the larger ones. This process requires cooperation and collaboration between instructors and students. I think the student generation is more knowledgeable and experienced with technology than a good number of instructors, myself included."

Nieman Statement
Nieman wrote "your instructors are doing their best to change their accustomed teaching methods in ways that most of them had never imagined and in a time frame that is extremely challenging. Making the transition will need to be a team effort. I would ask that you work together with your classmates and your instructors as we make this big shift. Together you can help each other find ways to make the Rest of the semester as meaningful as possible."
Solution For Online Transition
In a short time a lot of transition were made by the instructors for the students to study. In the starting students may feel uncomfortable and face some problems but if they help each other and try to support the system then they can learn as much as they want with no time. If they had any problem they can mail to their teachers or search it in Google or they can use the support options which are available in the zoom app. They can also ask help from their classmates.
Like BU, other university may come up with these kind of ideas in which they will teach their students online because no one knows how much time will this CORONAVIRUS problem took to get solved. Along with university, students also have to make efforts to understand the problems and try to study as the universities are providing study material to them.
In problems students can do some search on Google or ask query during the query online class. They can also mail their query to their respected instructors. Instructors will respond to all the mails as soon as possible. They will try to give you best solution whatever they have. Students can share their notes and help each other to learn. This way no one has to wait for the instructors to respond for their query.
They can simply ask from their friends and get the solution in a minute which will save the time for you and your instructor as well. Time is very valuable to instructors right now, as we know they got very little time to make the best transition as they can and upload it to the zoom app so that all students can learn about it.
In case of emergency they can get help in a site whose url is www.binghamton.Edu/students–online/. This site will help you to get solution as soon as possible.
About Binghamton University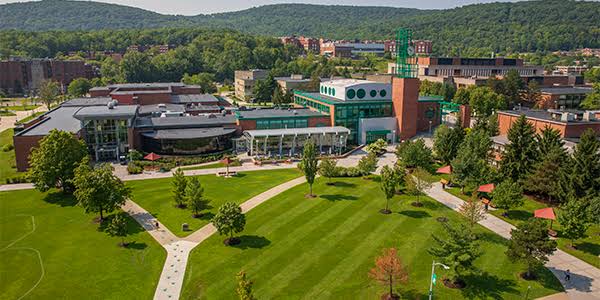 Binghamton University is the state university of New York. It has campus in Binghamton, Vestal, and Johnson city of New York. It is a public research university. In 2018, this university has more than 17k students were enrolled for graduation and post graduation.