Connected ( 2020 Film ) Official Trailer
Connected (2020 Film) is an upcoming American animated, science fiction, comedy movie which is produced by Sony pictures animation. Watch Connected 2020 film official trailer and also know the release date ,caste and plot of it.
Plot
There is a family with four members. RICK MITCHELL is the father of Katie and Aaron and Linda's husband. KATIE is the oldest sister of AARON And they also had a pet pug Monchi.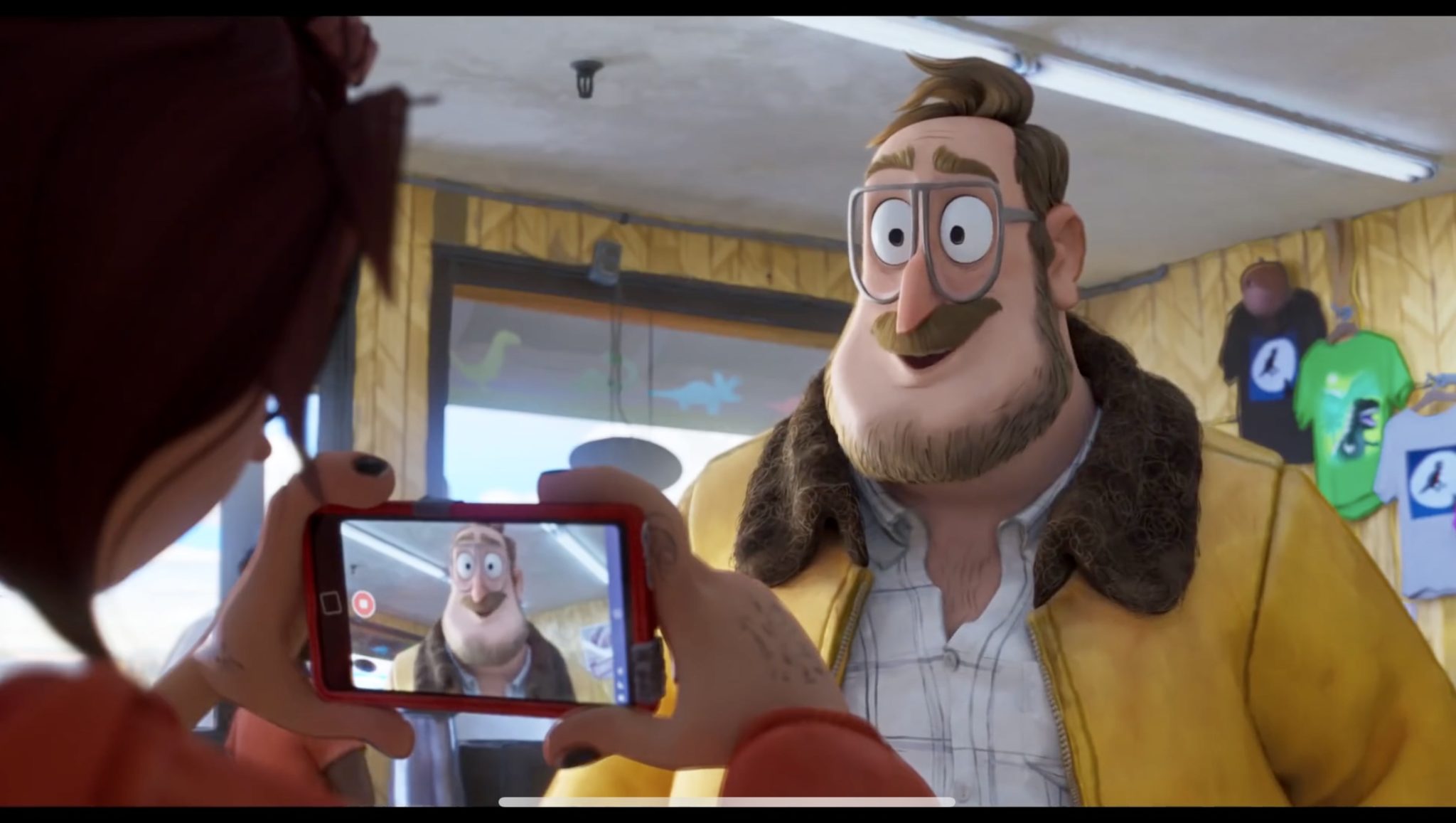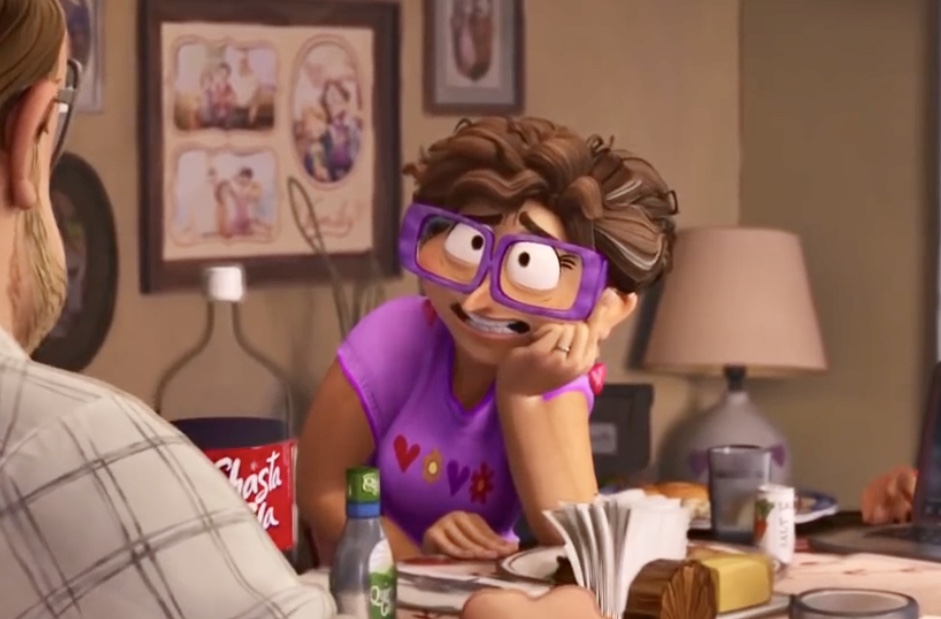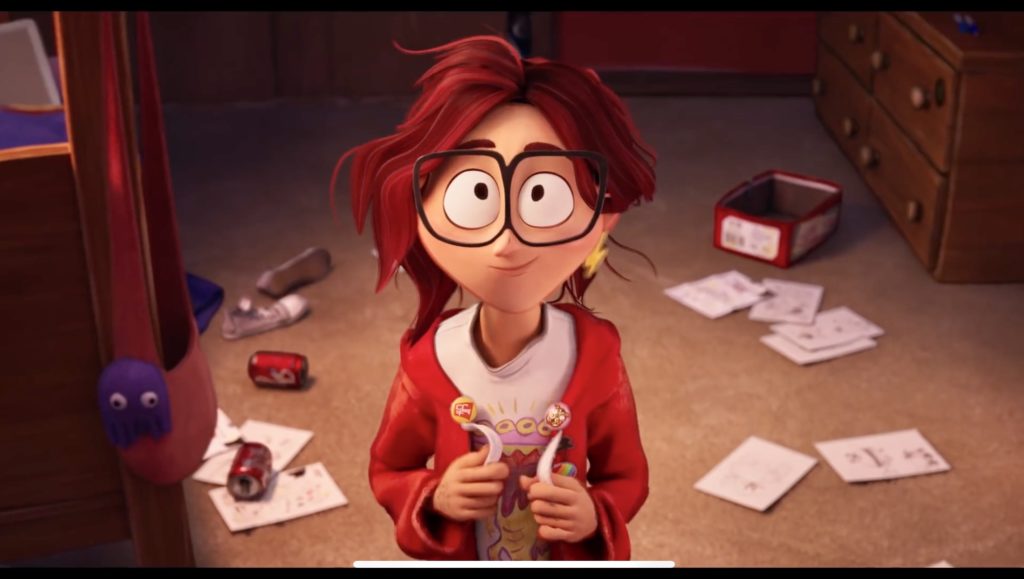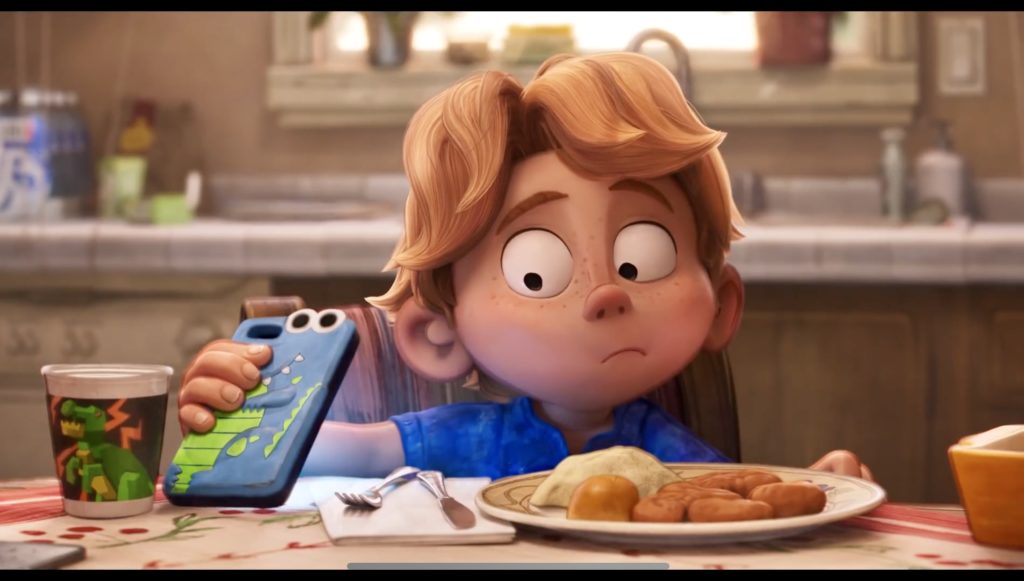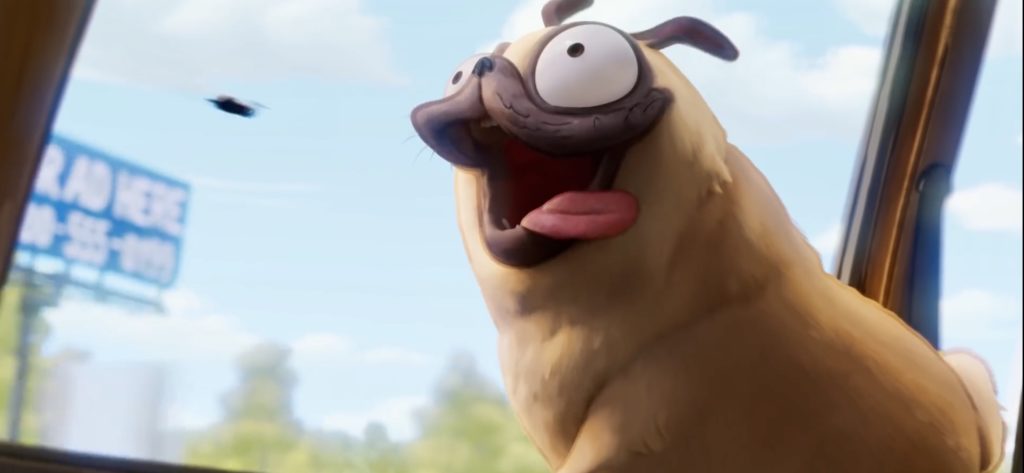 One day Rick Mitchell watched an old video of his family and remembered, how he used to play with her daughter and he was the closest person to her daughter. It also reminds him how they used to have so much fun like go on hiking, playing games, etc but now his daughter , son as well as his wife always are on phone . They don't spend so much time together like before. They don't spend family time and talk to each other.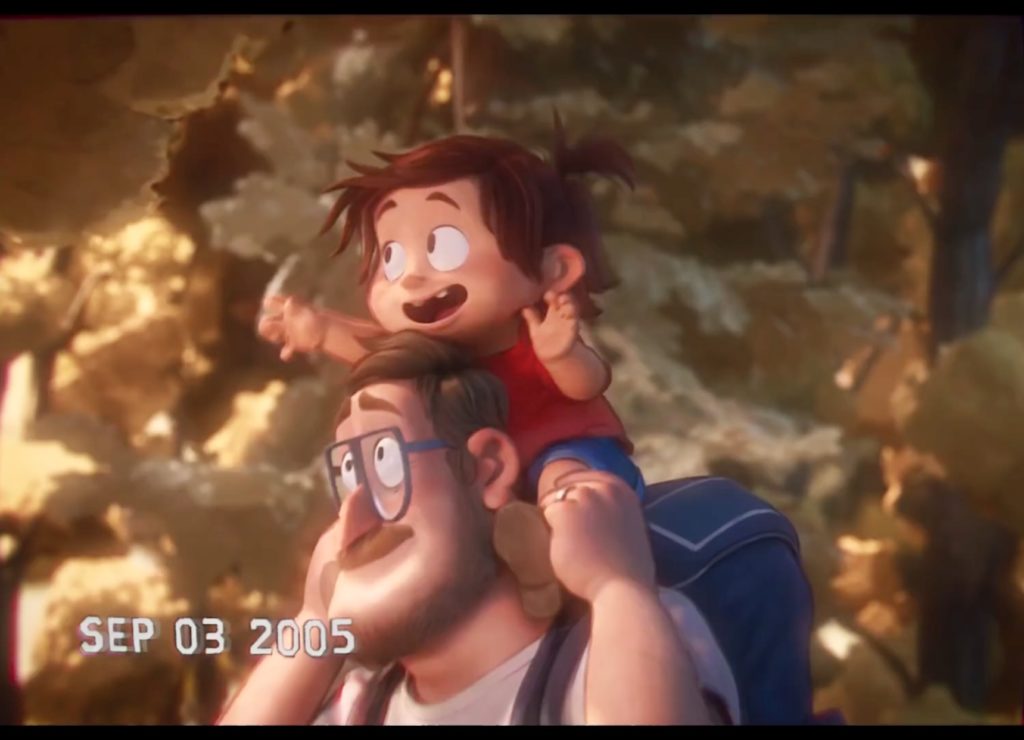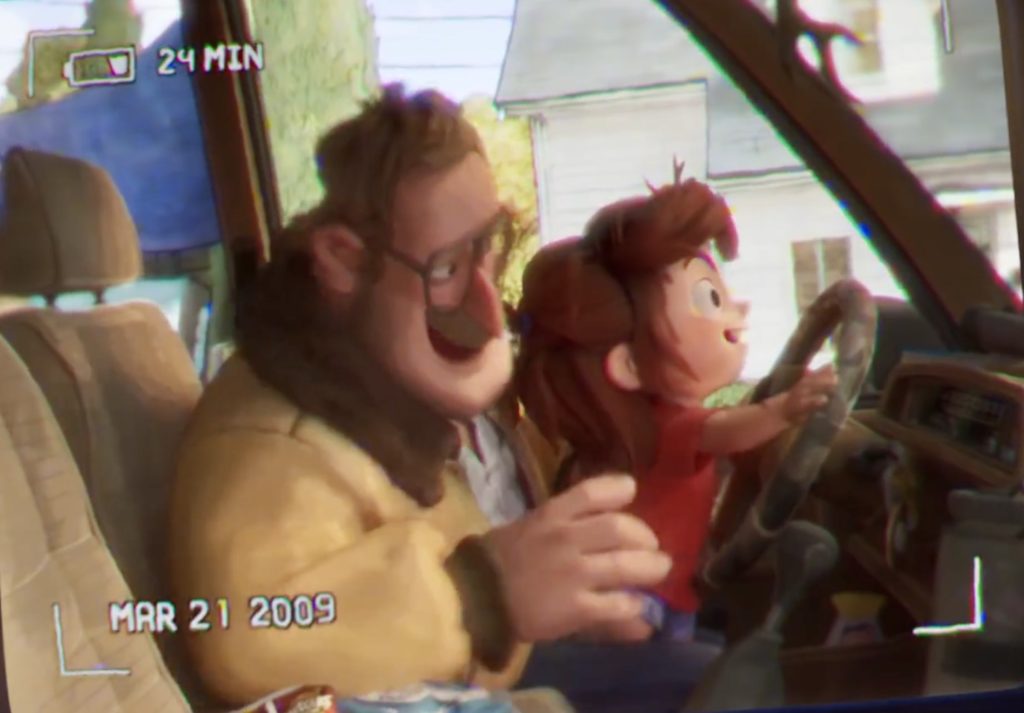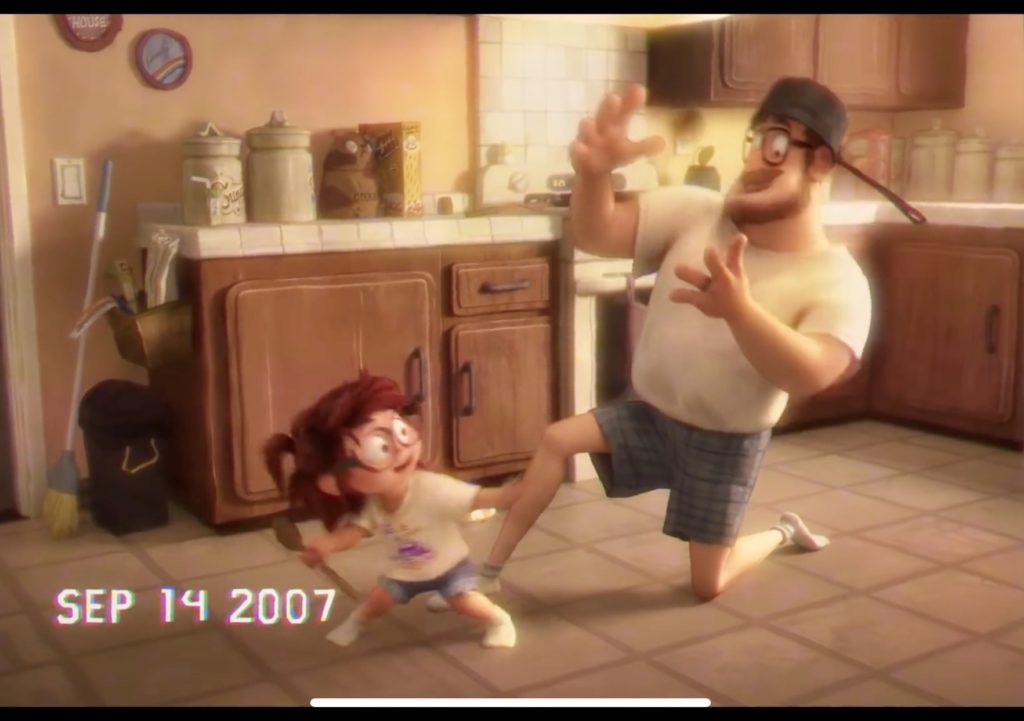 But Rick tried to talk to his daughter but she was always busy on her phone. He tried to explain that "you can learn by keeping that phone away and by experiencing things by your own" but she replied that "she will learn and experience Everything by the phone".
FAMILY TIME
Before going to college her daughter made a video for her family to show how much she loved them but on the dinner table her father told them to leave the phone for some time and look at his eyes and talk because this is the last time they are going to have lunch together but she want to show the video to them so she insisted to show the video on her laptop but her father want to spend time with his family without any distraction like phones.
So he said that " he will watch video later". Her Daughter got upset. After seeing her his daughter face Katie, he felt bad so he said "I want to watch video right now" but her daughter was upset so she said "It's late you can watch it later". Her father still forced to watch the video while she was stopping him.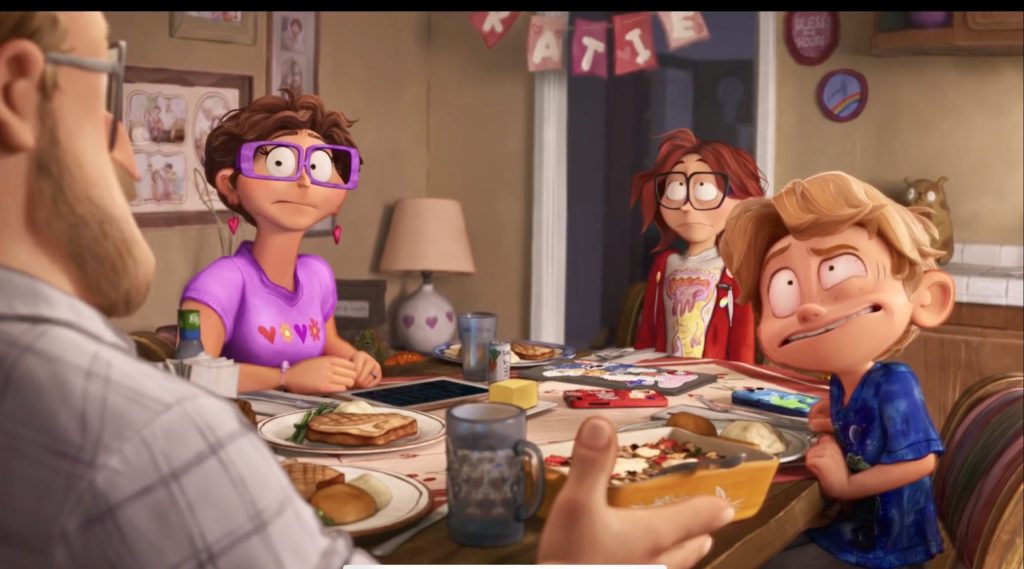 They both tried to pull the laptop and by mistake the laptop got slipped from their hands and got borke. This incident made his daughter more angry on him. She angrily said that "this is the reason why I want to leave the house and excited to go to college."
Rick got upset. Rick wife Linda saw that Rick is upset because of this so she tried to comfort her by encouraging him that he was the hero of his daughter before. Her daughter loves his father and he can still make her happy. It encouraged Rick so he decided to get close to her daughter again.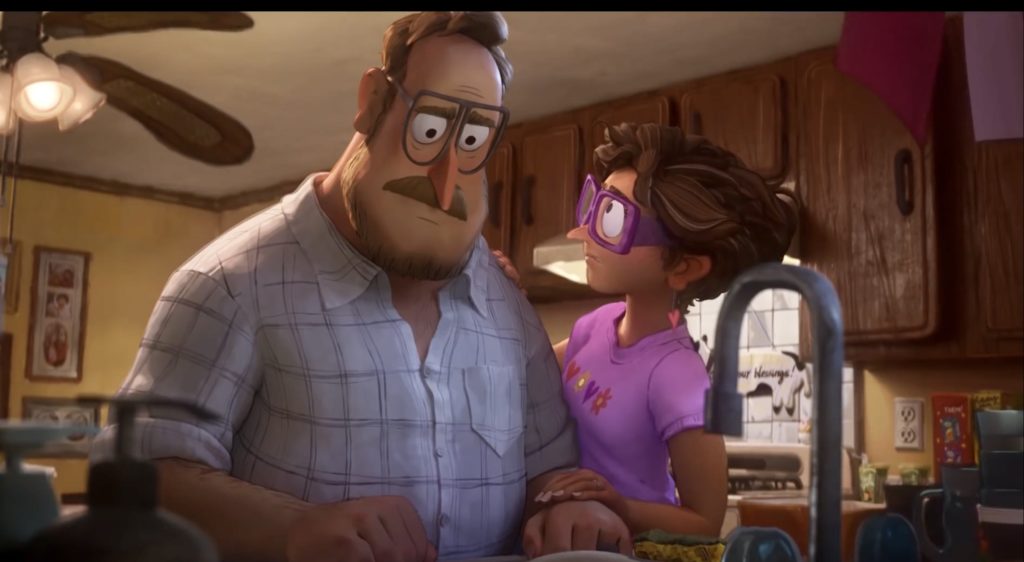 Katie got admission into the film school of her dream where she planned to meet people like her at the college which was in California. She was pretty excited to go to that college.
FAMILY TRIP
On the next day in the morning, Katie has to left for the college so she get up and leave the house very excited but when she left from the house she saw that her parents were keeping their stuff in the car. Katie asked from them "why are you taking so many things in a car to leave me to the airport" so they replied that " we cancelled your flight ticket and we are going with you to your college in this car".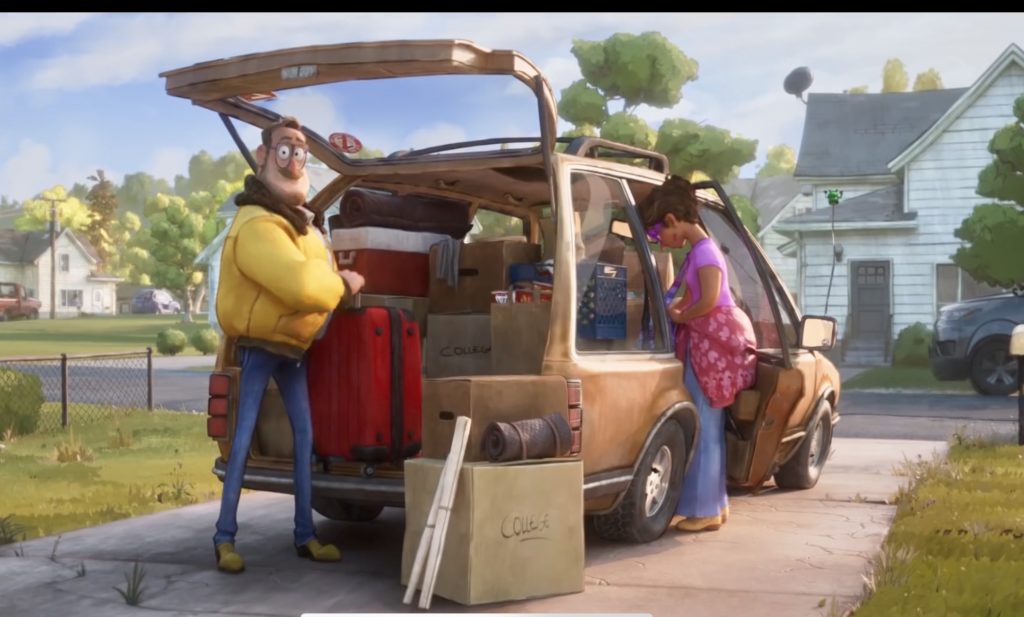 It got backfired on RICK because Katie got more upset and angry by this. But still they have to go to college but the car is only option to Katie now, so they started their journey.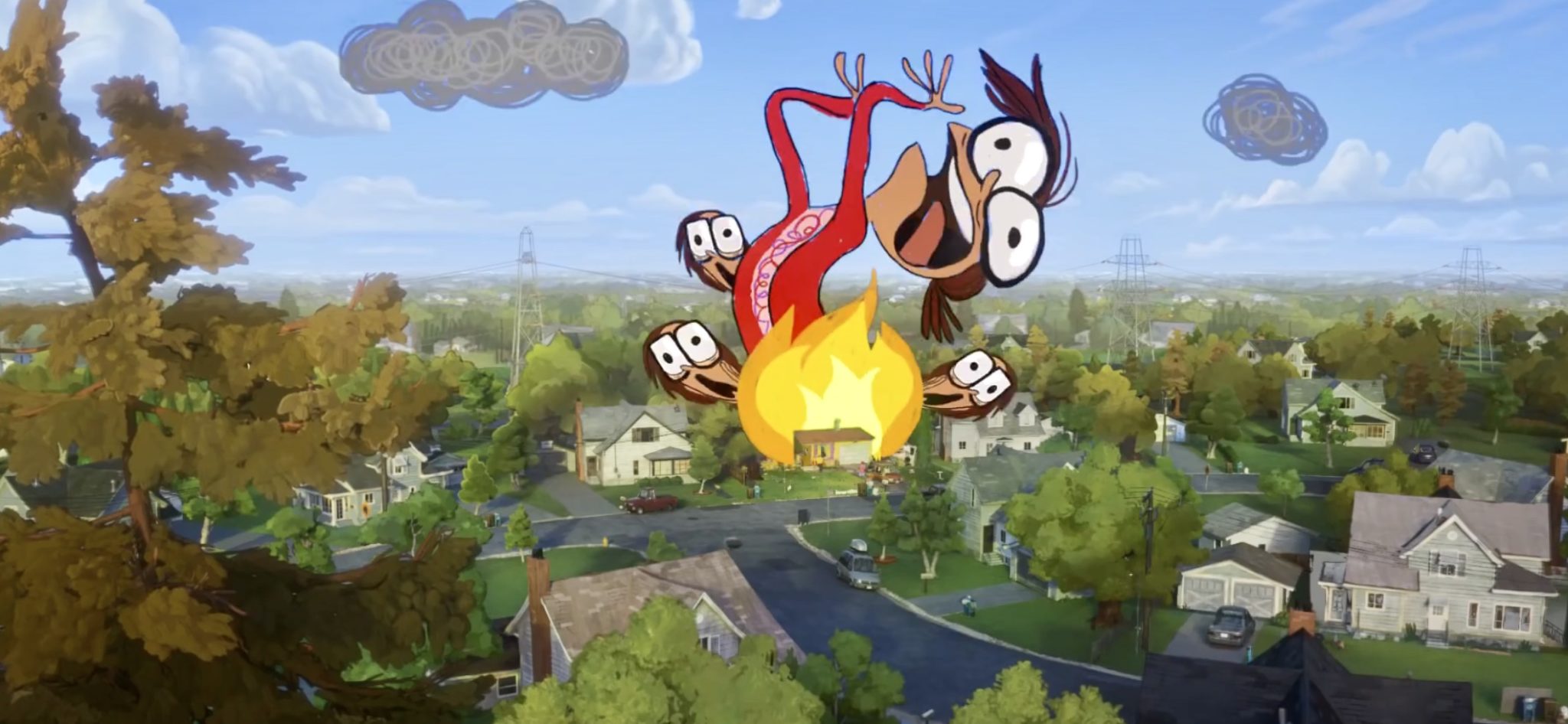 KISSING THE DOG PRANK
On their journey, Katie and Aaron spend some quality time on phone and try to make pranks with Rick. One of the Prank is that their Dog are going to kiss Rick during the whole journey. Rick hate that the dog keep on licking him but his daughter is filming and enjoying all these Pranks on her Dad.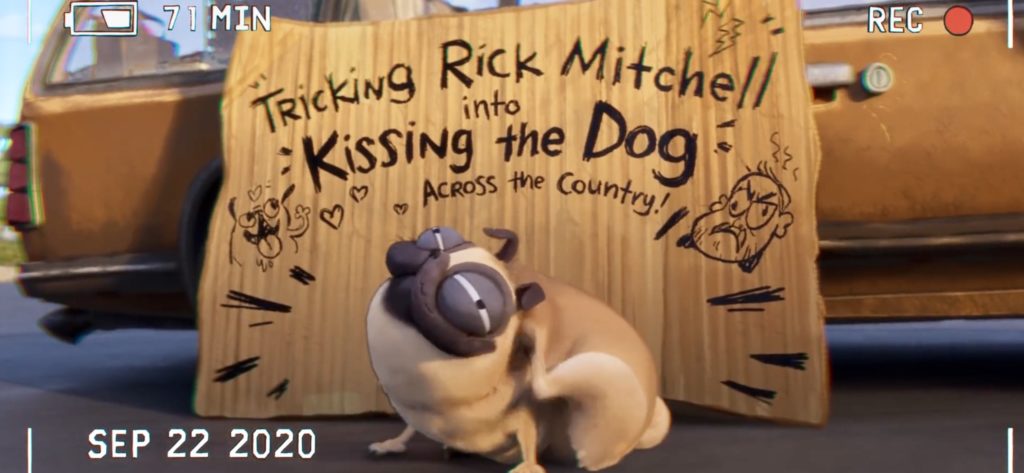 There was a company who launched the latest robots who are going to change the world. Robots names was PAL. Doing convention, those robots started functioning as their own and tried to rule the world.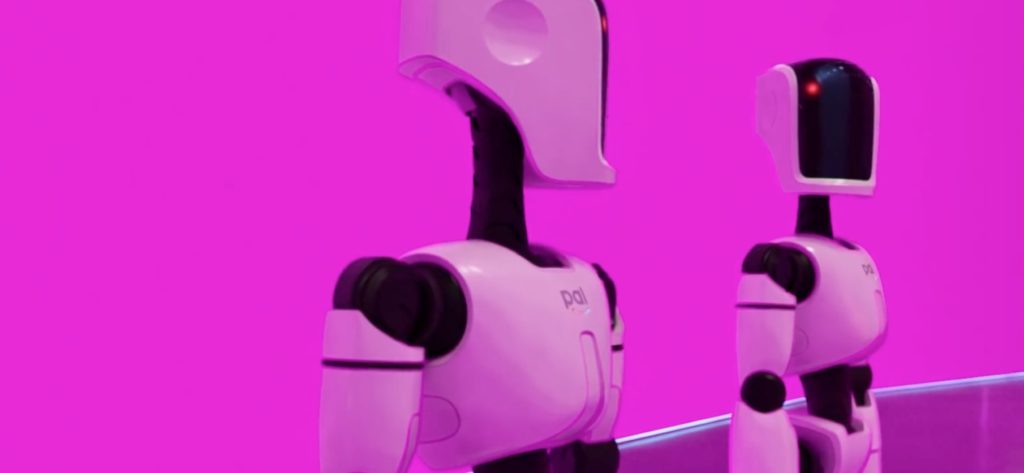 PAL ROBOTS TAKING OVER THE WORLD
Rick family was shopping on the mall when this incident happened. All the robot started destroying things around to rule the world. All the electronic devices like mobile phones to home appliances, all started working on their own, which are controlled by the two robots and they decided to take over the earth. Rick family saw all the destruction made by robots. So they started fighting with robots to save each other and the movie got more excited.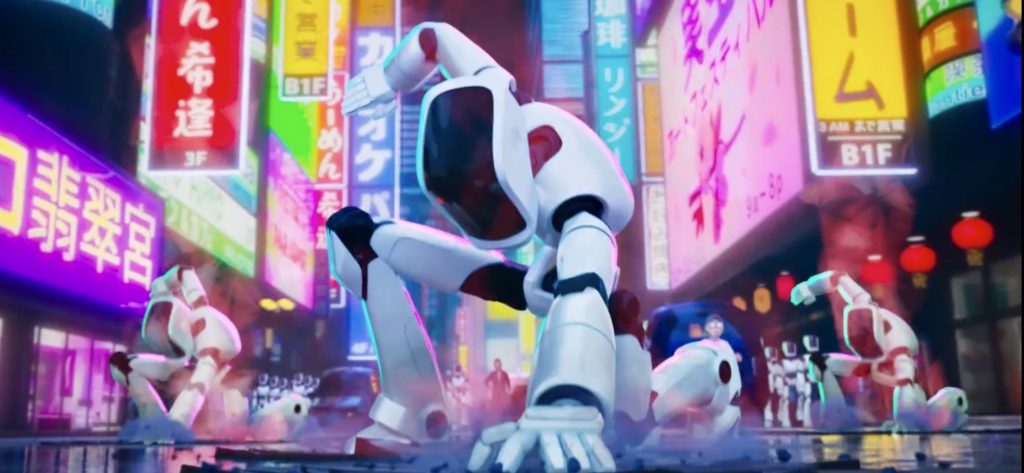 During all the fight between Rick family and Pal was pretty excited. At the end, this experience gave all the world a lesson that the world looks more beautiful with their own eyes not from the phones. They can experience things by their own will be more interesting instead of watching something from phone.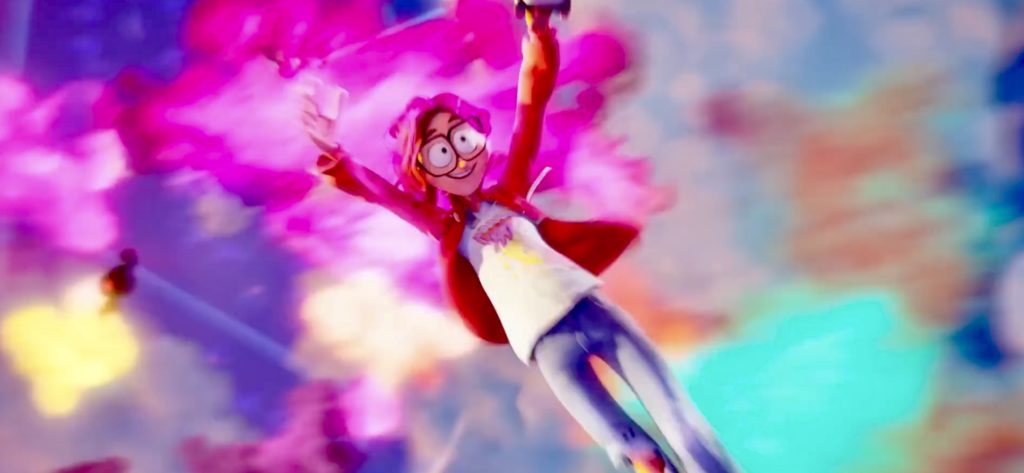 Rick's family got more closed to each other after this interesting journey. Rick becomes his daughter best friend again.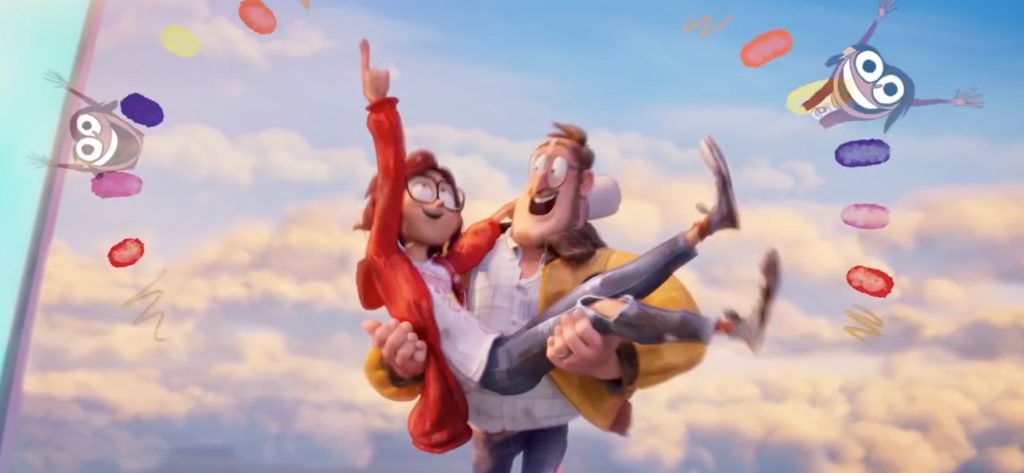 Connected (2020 Film) Release Date
Connected Movie is going to be released on 17 September 2020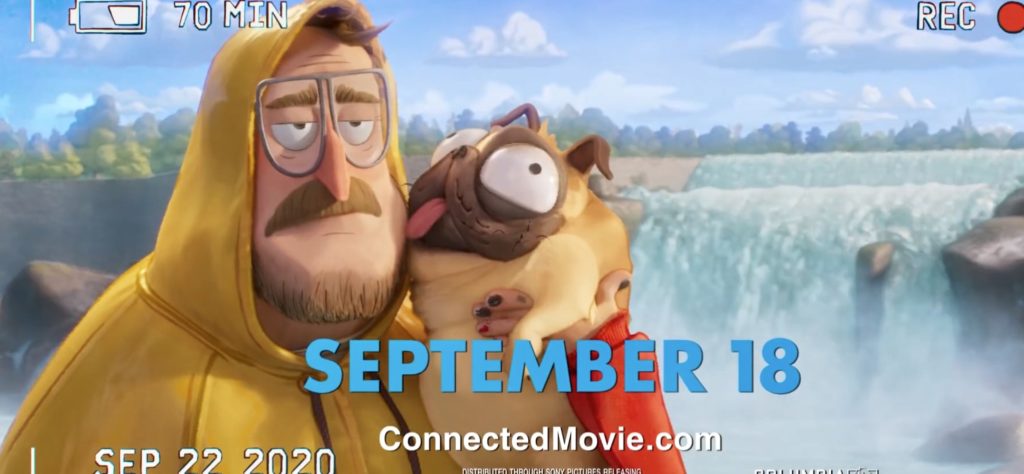 Marketing
The first trailer of Connected movie was released on March 3, 2020.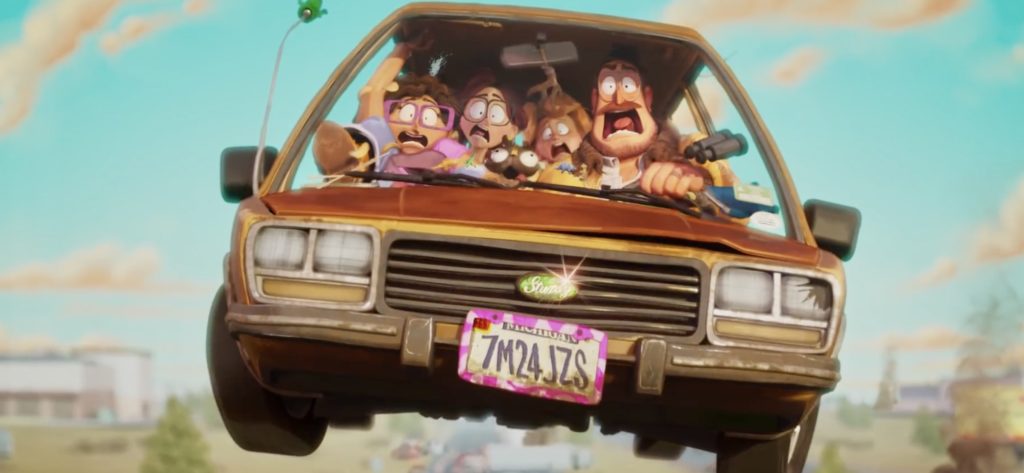 Cast
ABBI JACOBSON, As Katie Mitchell who is the daughter of Rick and Linda and AARON'S older sister
DANNY MCBRIDE, Eric MITCHELL the father of Katie and a AARON and Linda's husband
MAYA RUDOLPH, As LINDA MITCHELL the mother of Katie and a ERON and Rick's wife
MIKE RIANDA , As AARON MITCHELL, the son of Rick and Linda and Katie's younger brother
ERIC ANDRE As Mark Boman, the Creator of PAL
OLIVIA COLMAN As PAL.
Director, Producer and Writer
The movie is being directed by MIKE RIANDA and written by RIANDA and JEFF ROWE. PHIL LORD and CHRISTOPHER MILLER are the producers of CONNECTED (2020 film).