Dhanteras will be celebrated on 25 October Friday 2019. It is the first day of the Diwali celebration.
Dhanteras Images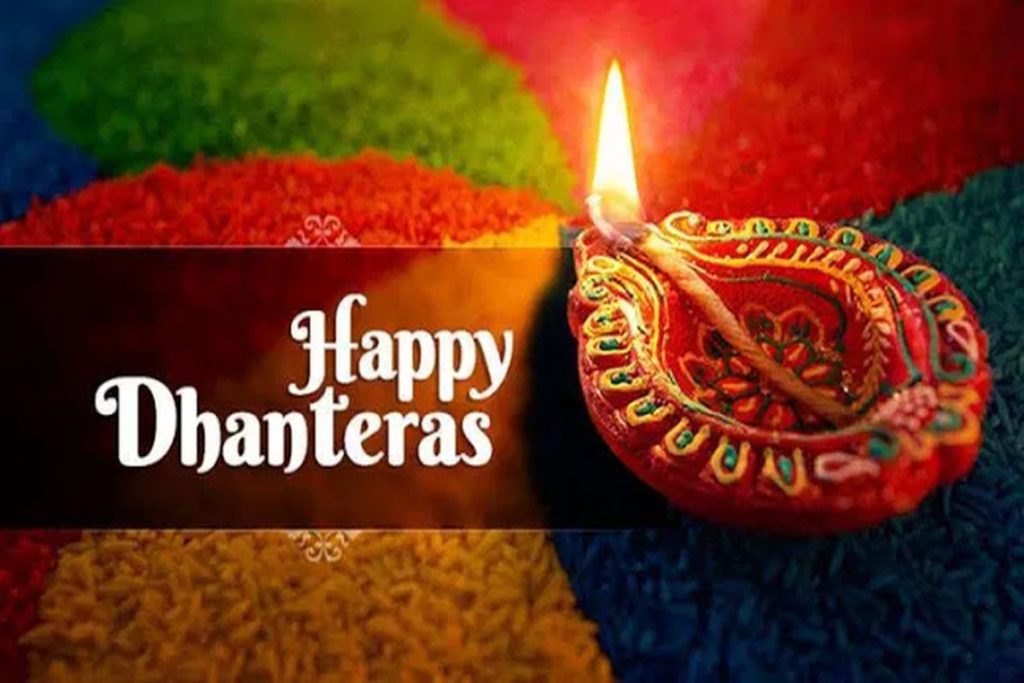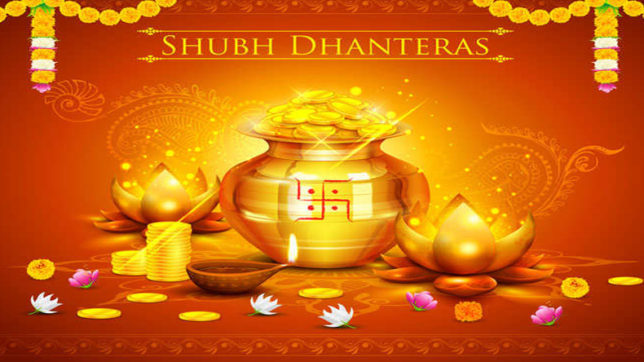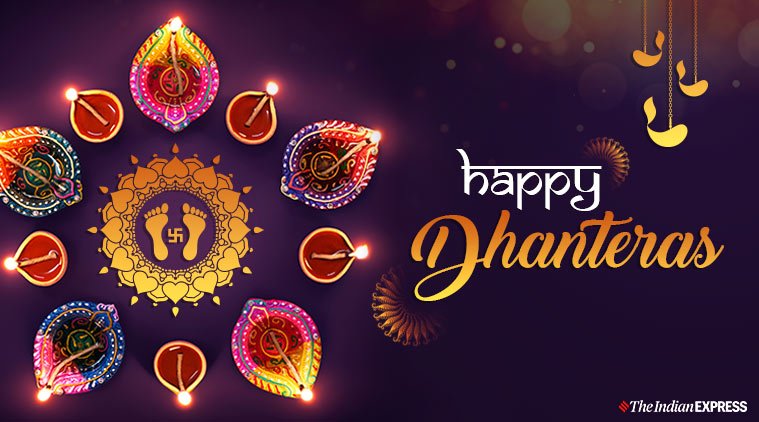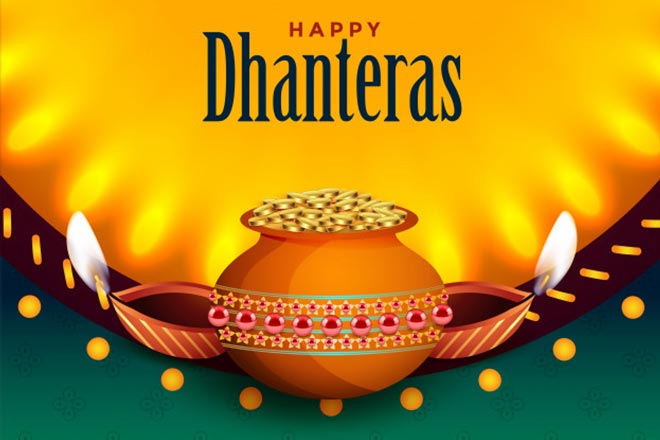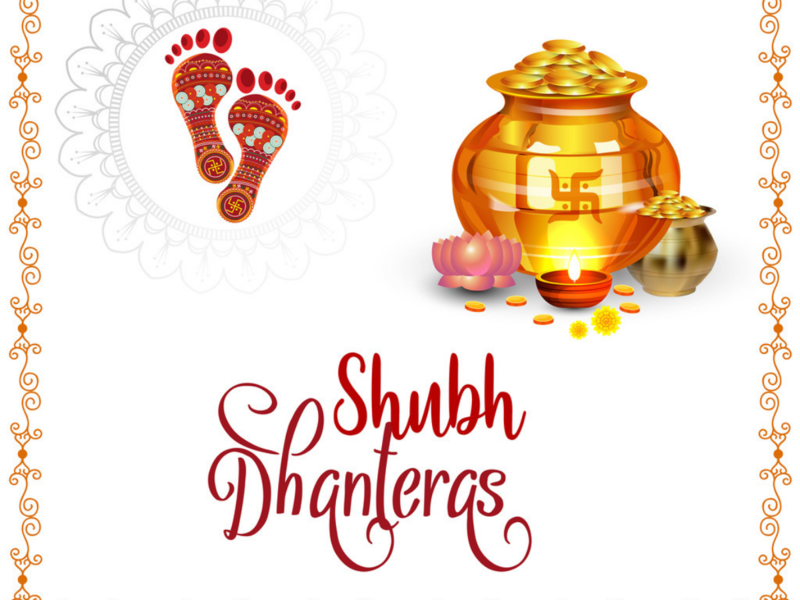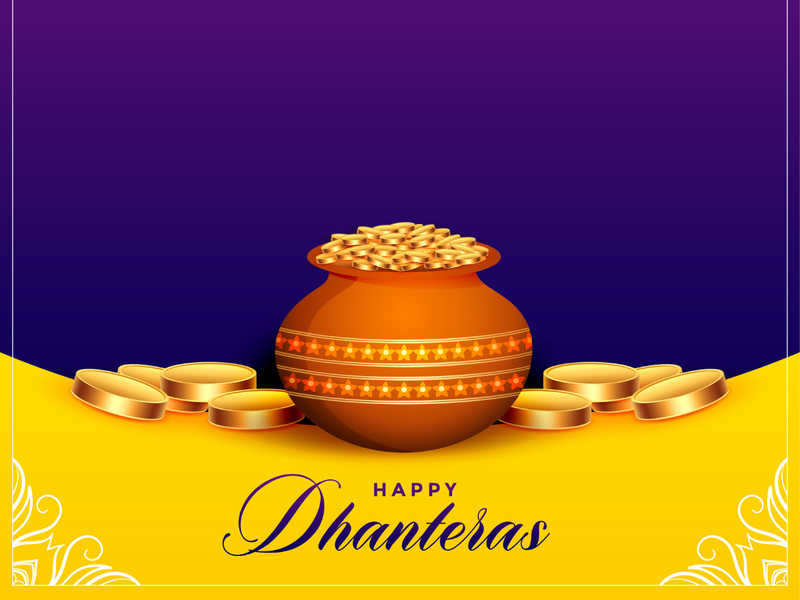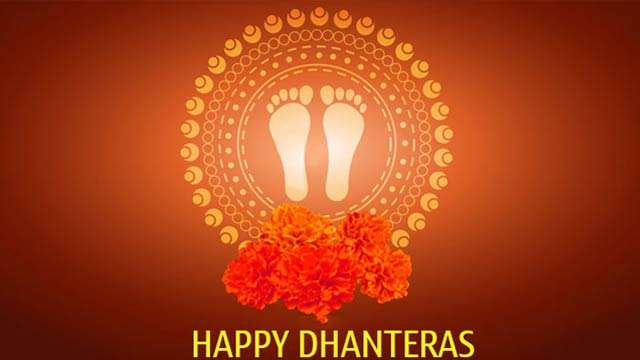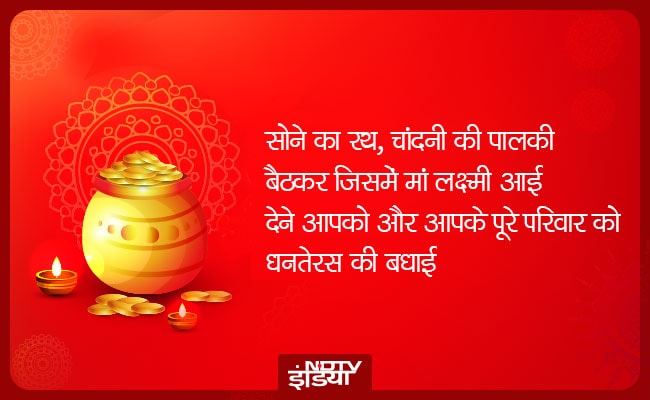 About Dhanteras
Dhanteras is made up of two words- Dhan and Teras. Dhan means money or wealth, and teras means the thirteenth day of the Krishna Paksh ( the dark aspects of the Lunar month Kartik)
Importance
It is believed in Hindu culture that on the Dhanteras Festival, people used to buy ornaments, gemstone, and metal products like household products which bring wealth and prosperity to the home.
What To Do On Dhanteras?
People also buy silver and brass and put them in the east direction of the house. People also buy broomsticks because they believe that they sweep out poverty and misery from the house and bring lots of happiness.
The whole home should be cleaned because on Dhanteras day, God Ram, Vishnu and Laxmi enter the house, so the house should be cleaned properly to welcome them.
On this day, People worship Laxmi ( The Goddess of wealth ), Kuber (the God of wealth) and Yamraj to bring lots of happiness and wealth to the family.
Reason To Worship Yamraj
Dhanteras is also a festival for health, which means that people also worship God for the good health of their family and loved ones. People worship Yamraj to don't come to their homes and do not bring misery to the people.
Best Timing for Dhanteras Worship
Evening 7:10 pm to 8:15
Pradosh Kaal 5:42 to 8:15
Taurus period 6:51 to 8:47
Way Of Worship
On Dhanteras evening, use vegetable oil to lightly flour or brass lamp. Worship Ganesh God in the evening, and after that, worship Laxmi GOddess. After this, worship Dhanteras God and Yamraj.
Use flowers to worship all Gods ( Dhanteras, Ganesh and Laxmi ). After worship, Give water to Yamraj in the south direction. Must use grain during worship and after worship donate grains. On this day, the establishment of Ganesh God will have more benefits.
How TO Make Laxmi Goddess Happy?
Following are the rules to make Laxmi Goddess happy and get free from misery in your life.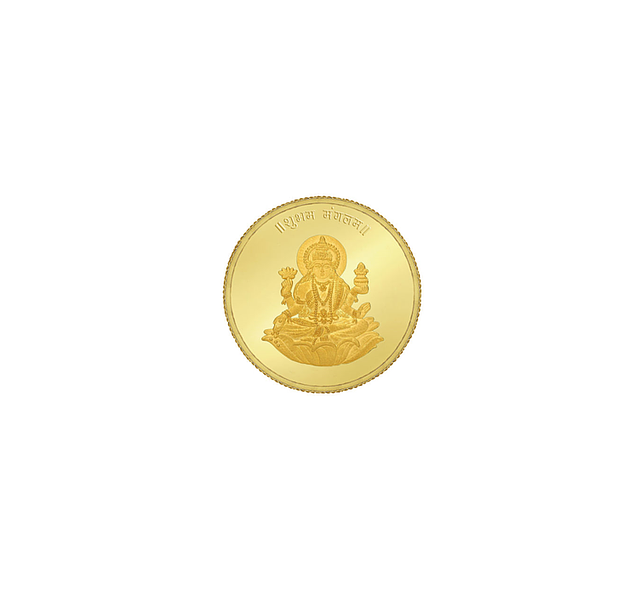 Laxmi Goddess is the God of Wealth and happiness. But in detail, Laxmi Goddess is also a God of Affluence. People don't know the exact meaning of God, so they don't worship them correctly.
The first thing you should do to make Laxmi Goddess happy is by making your house clean on this day. Houses which are properly cleaned Laxmi Goddess used to visit there which means there will be lots of wealth.
The next important thing you can do to make Laxmi Goddess happy is to spread fragrance in the whole house during the whole day, and for that, you can light some Candles which give a perfect fragrance.
Always keep silence and love in your house. In your family, no one should shout or make talk in loud voices.
From the sunrise of this day to Bhaidujj night, must use 11 Garlands to chant'ओम लक्ष्मये नम:'. The garlands should be of lotus leaves. Don't do any other work while chanting.
The last way to make Laxmi Goddess happy is by feeding an 8-year-old girl On every अष्टमी.