Due to the trade war between the USA and China, the worldwide sell-off in markets on Monday. Technology companies suffer the most from a trade war. The longest losing streak since November has been seen on Monday on technology companies. The Dow closed down 767 points.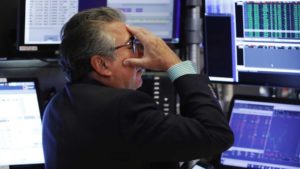 On Monday President Donald Trump blamed China and called China a currency manipulator. China announced that their companies have halted purchases of American agricultural goods. Because of which stocks go even deeper into the red.
For the first time, the China government devalued the yuan to fall below its 7 to 1 ratio with the US dollar in a decade Monday.
The Asian market has fallen more than 1.6% on Monday. Hong kong market closed at 2.9% down. In Europe,  Germany market fall down around 1.8% while France market got 2.2% lower
YOU MAY ALSO LIKE-