Many people are using dating sites to meet their soulmates, to make new friends and many more other reasons. Some of the people are doing scams by asking for money, personal information, or by purchasing items or any other criminal activity.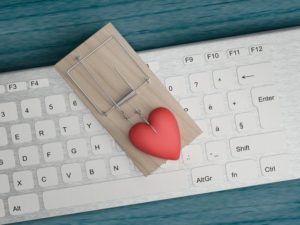 FBI INTERNET CRIME DEPARTMENT HAS ISSUED ABOUT ONLINE SCAM WHICH IS KNOWN AS CONFIDENCE OR ROMANCE FRAUD ON ONLINE DATING SITES.
Different ways of scams are doing by the people in the online dating app. Some of the ways are as follows-
They ask the victim to send money and give a foreign address.
They offer to meet but they ask for money for their flight.
They refuse to get money and ask for money again.
They claimed to get money and ask for money to arrange the flight on time.
They also ask for money to get post bail.
They ask for more and more money until victims unable or unwilling to provide more money.
As per FBI warning, in 2017 more than $211 million has reported by more than 15000 persons and in 2018, the number got increased from $211 million to $362 million by more than 18000 persons. It is the most common report.
YOU MAY ALSO LIKE-