To celebrate its inception on the same day 30 years ago, the animation company GONZO will begin a crowdfunding campaign on the Anime Fund website on September 11. The funds will be used by GONZO to support its anniversary chat show event on the internet and special products for supporters.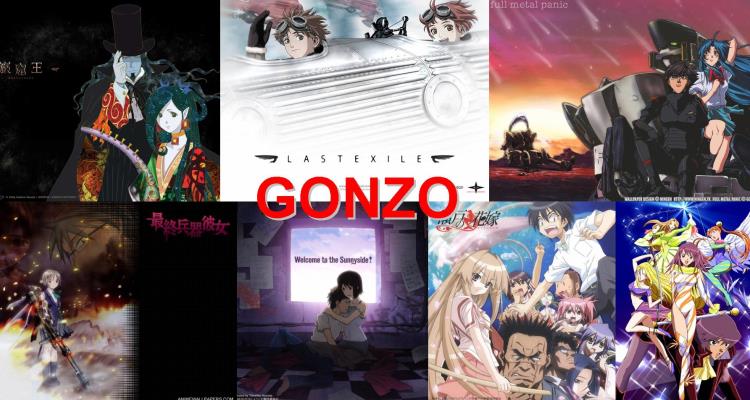 In the campaign, anime series like AOKANA: Four Rhythm Across the Blue, Afro Samurai, Kakuriyo -Bed & Breakfast for Spirits-, Kaleido Star, Gankutsuou: The Count of Monte Cristo, Samurai 7, Strike Witches, Gravion, Burst Angel, Brave Story, Bokurano, Last Exile, Last Exile -Fam, The Silver Wing-, and others are featured.
The target for the studio is one million yen, or around $7,200 USD. The studio will provide a free online display for funders if the campaign surpasses a stretch goal of 10 million yen (about $72,000 USD). On October 15, the campaign will be over.
The animation studio GONZO was established in 1992 by former members of Gainax. In 2000, the business combined with Shinichiro Ishikawa's Digimation firm, giving rise to a new parent organisation called GDH (Gonzalo Digimation Holdings). In 2008, GDH absorbed GONZO and renamed itself GONZO. GONZO was listed on the Tokyo Stock Exchange in 2004, however the business was delisted in 2009. In 2016, Asatsu-DK purchased GONZO and turned it into a consolidated subsidiary after restructuring the business with the aid of investment funds. In 2019, the organisation completed a "absorption-type company split" in which a piece of its anime production, intellectual property, and rights management business was transferred to the recently established Studio KAI firm.
Last November, the studio introduced their blockchain and NFT project called "SAMURAI cryptos."