The Summer Time Rendering franchise-based video game by MAGES. debuted its title, cover image, and platform information on Tuesday. On the PlayStation 4 and Nintendo Switch, the "time-jump adventure game" Summer Time Rendering Another Horizon will be available.
You may also like – The Cast Of The Anime Shinobi No Ittoki Has Expanded By Ten.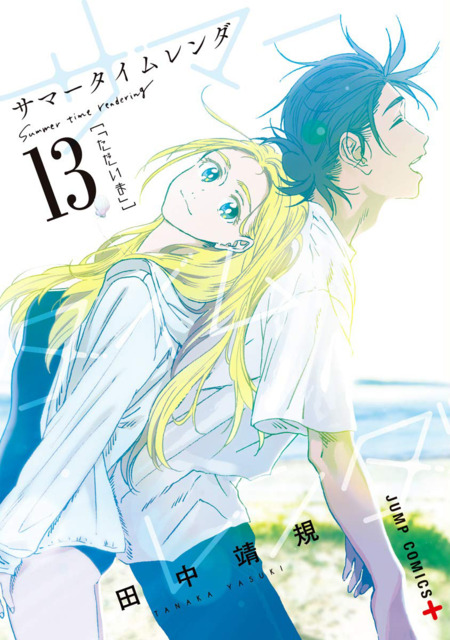 On April 14 on the Tokyo MX and BS11 channels, the suspense manga Summer Time Rendering by Yasuki Tanaka's animation debuted. The new animation will only be available to stream through The Walt Disney Company's network of platforms, including Japan's Disney+ service. Following airing, TVer will also stream it in Japan. The 25-episode series will follow the manga from beginning to end.
Shueisha, the book's publisher, outlines the plot:
Shinpei visits his birthplace of Wakayama City on Hitogashima after learning of Ushio's passing to reconcile with his boyhood friend's family. The burial is conducted without incident, but on the island, something sinister is quietly building. What surprises are in wait for him on this remote island during the summer?
The anime is being made under the direction of Ayumu Watanabe (Space Brothers, Children of the Sea). The series composition and writing are under the supervision of Hiroshi Seko (Jujutsu Kaisen, Attack on Titan, Mob Psycho 100). Designing the characters is Miki Matsumoto (Major 2nd, Angels of Death). The art department is under the direction of Kusanagi (Higurashi: When They Cry – GOU and SOTSU, 22/7). The NieR series' Keiichi Okabe, Ryuuichi Takada, and Keigo Hoashi are in charge of the score for MONACA.
The manga's 13th and final volume was released in April 2021, and Tanaka first published it on Shonen Jump+ in October 2017.
In January 2019, Shueisha released the English edition of the manga alongside the introduction of its MANGA Plus programme.
The manga was published with permission from Udon Entertainment.
A live-action version of the manga is also being developed.