In Blissville manhwa, A country boy applied for a property manager post and it's his first day. From the starting of his way to his job place, he met two beautiful girls, one in the bus while another strike him on the road while he was standing. Suddenly, his boss appears and took him from there for the interview. He was shocked that he has to give interview because he thought he already have a job.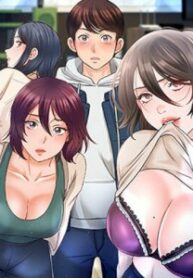 As the interview started, his boss spilled the tea on him by mistake and started wiping by touching him inappropriately. She said that "the main interview is started now. Let check your endurance". From this point, his glorious day will start.
He helped all of them during the journey and comes closer to them and they returned the favor by providing him their body.
The name of the author of Blissville is Churry19. You can read this manhwa here.