The anime movie Mobile Suit Gundam: Cucuruz Doan's Island (Kid Senshi Gundam: Cucuruz Doan no Shima), which will soon be seen in theatres in the UK, US, Canada, and Australia, has been bought by Crunchyroll, according to a Friday announcement. The movie will be shown in a few cinemas in the UK on September 21 and 22, both with subtitles and without. Additionally, it will be shown in Australia for a week commencing on September 29, the United States on September 27 and 28, Canada on September 29 and October 1, and the United Kingdom on September 30.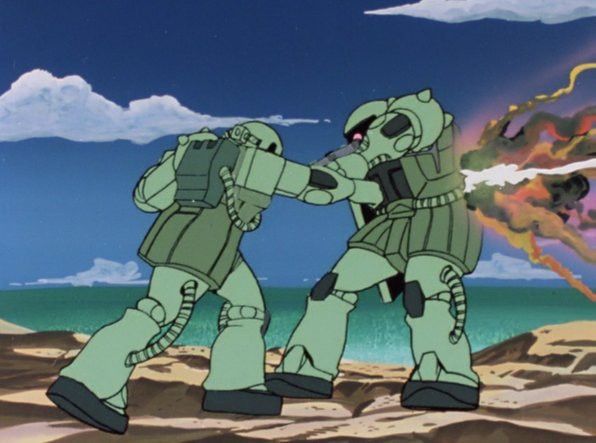 The movie premiered in Japan on June 3. In its first three days, ticket sales were roughly 200,000 for 400 million yen ($3.02 million), and by the end of August, 550,000 tickets had been sold for 1.08 billion yen ($7.79 million).
The 15th episode of the first Mobile Suit Gundam television anime was retold in the movie, according to the film's initial announcement. The episode itself has been left out of the English dubs of the show.
After the Federation's defence of Jaburo, the plot picks up with the Federation preparing to launch additional offensives against Zeon's invasion headquarters in Odessa. Amuro and the White Base travel to Belfast to replenish supplies, but the White Base is given fresh directives to proceed to the "Island of No Return" to look for and eliminate any remaining Zeon forces. On the ostensibly desolate island, Amuro searches for Zeon spies but instead discovers a group of kids and a Zaku mobile suit. Amuro runs across a guy by the name of Cucuruz Doan after leaving the Gundam behind. Amuro makes an effort to return to the Gundam in order to flee the island after learning its secret.
Along with Atsushi Tamura (Weathering With You) and Tsukasa Kotobuki (Mobile Suit Gundam: The Origin, Saber Marionette J), who also served as the film's animator and creator of the manga, Yoshikazu Yasuhiko also served as its director.