"THE HILLS STARS, BRODY JENNER AND KAITLYNN CARTER WERE NOT LEGALLY MARRIED, REPORTEDLY SPLIT"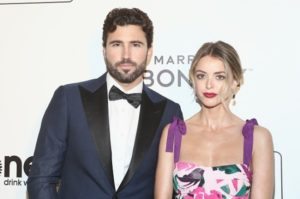 Brody Jenner and Kaitlynn Carter were married and open about problems in their marriage but now it's been reported that they have split up and their marriage was not legal.
It's hard to say what's real or fake when it comes to reality TV. Jenner was seen getting a lap dance in a club and when Carter said " you said to her last night that we had an open relationship"   then he responded that " we are not talking about this anymore"
They have married but not in the U.S so it wasn't legal. In a tv show, they were seen together but they didn't get so along which means the show doesn't work so much on their relation. They have separated and living in different houses.
He also talked about not wanting kids on the show. He said "while I don't have kids I'm going pretty much do what I wanna do and live for myself as opposed to living for another human being. I think that's why she wants kids, she wants me to change in that way"
JENNER AND CARTER STILL HAVE TO MAKE A OFFICIAL STATEMENT ABOUT THE NEWS
 YOU MAY ALSO LIKE-