The new gothic-horror film "The Invitation" is shockingly frightful and entertaining. It combines Jane Austen's and Bram Stoker's proclivities.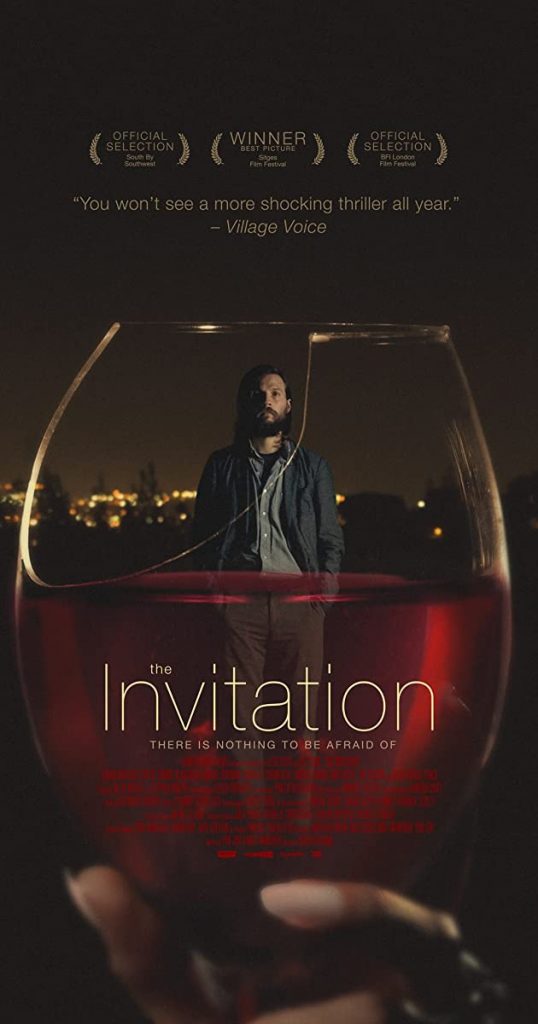 I was surprised with the movie. Going into the theatre, I didn't have high hopes. Studios frequently dump difficult-to-market films around the months of late August and September. My main concern before entering the theatre was that I wouldn't nod off throughout the film.
Not to worry, as it turns out. One of my most enjoyable and unexpected theatre experiences this summer was "The Invitation." Not at all, mind you. The premise of Jessica M. Thompson's film, which she directed from a screenplay she co-wrote with Blair Butler, is a standard B-movie one, but I think the film's execution and production qualities are top-notch.
Despite the film's pulpy subject matter, Thompson and her cinematographer Autumn Eakin combine to produce a gorgeously planned and photographed movie with what seem to be A-list production qualities. Despite the film's ominous feeling of doom, which is built up in the first scene, it is masterfully made in its gloom and is luxurious to savour.
The Invitation Trailer
Spoilers ahead in this section
Unfortunately, the key surprise of the film was revealed in the trailer. Although it starts off as a romance, the plot is essentially a vampire thriller.
Midway through the first act of the film, the movie starts to drop a tonne of references to Bram Stoker's 1897 novel "Dracula" and its later cinematic adaptations. Even without the giveaway, discerning moviegoers would have immediately picked up the vampiric smell. I'll admit that I love a good vampire movie, and "The Invitation" delivers. Those who don't enjoy traditional vampires as much as I do might not find it as entertaining.
Spoiler alert: this section
The key surprise of the film was unfortunately revealed in the teaser. Even though the plot starts off as a romance, it is really a vampire thriller.
A lot of references to Bram Stoker's 1897 novel "Dracula" and its later cinematic adaptations start to appear throughout the movie halfway through the first act, so even without the obvious clue, intelligent spectators would have soon detected the vampiric undertone. I must admit that I'm a sucker for a good vampire movie, and "The Invitation" meets the criteria. Maybe others won't be as entertained as I was if they don't like the traditional vampires.
In her large family of stuffy British male relatives, Evie discovers that she is the only remaining woman. Although she gives it no thought, the information is crucial later.
Though Evie starts to experience strange occurrences in and around the estate, the endearing but enigmatic Walt calms her anxieties and gives her comfort one evening. They start dating before she even realises it. Walt seems to ask Evie to marry him in jest after spending the night with her, and she satisfies the joke by agreeing.
Walt, though, is not joking. He has Viktoria (Stephanie Corneliussen) and Lucy in his collection of vampire brides, and he intends to make Evie toothy like him (Alana Boden). The vampire clan's power will be restored after the four families have been joined in an evil union.
Walt's previous two wives only need to mix their blood with Evie's. For Evie, things seem bleak.
I won't say much more, but the climax is really exciting. The atmospheric movie isn't a classic, but if you like gothic horror, you'll probably like it. The movie has many details for Dracula and vampire lovers in general that will increase your pleasure of it without detracting from the storyline or the flow of the movie. When the film is available on a streaming service, I'll probably watch it again simply to see if there are any Easter eggs I missed.
Even if she is just as credulous as the majority of horror queens must be, Emmanuel is the kind of hero that everyone will love cheering for. Doherty portrays a hot-and-cold predator in a compelling performance that is both endearing and perilous. Sean Pertwee is suitably spooky as Mr. Fields, Walt's right-hand guy, while Corneliussen and Boden enjoy chewing countryside in their supporting wedding parts.
This would have made for an entertaining Halloween movie. By October of this year, it'll probably be available to stream on a network.