Starbucks resusable red cups are officially back and you can have that cups in your hand now. Buy starbucks holidays beverafe today november 7, 2019.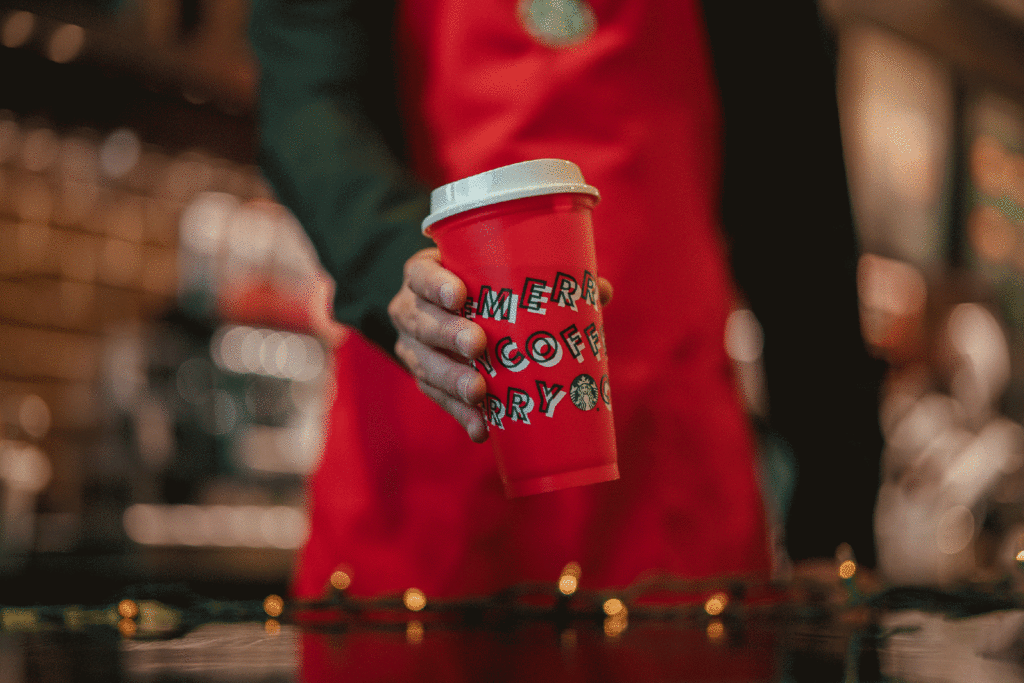 If you buy starbucks holiday beverage today novermber 7, 2019 then you will receive a reusable cup on which Merry Coffee is written.
History repeat itself, supplies won't last long so try to take this coffee as fast as you can otherwise you miss this opportunity.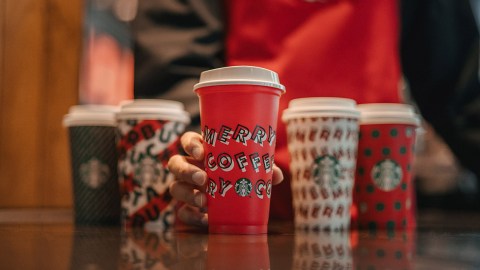 This holiday beverage include hot chocolate, peppermint hot chocolate, peppermint mocha, pumpkin spice latte and gingerbread latte
Canada is having only gingerbread latte but USA will have all the beverage.
But wait, there's more!
From november 7 to november 10 Alaska Airline is providing this special starbuck cup on their flight. Isn't it good to hold a coffee before next flight?
Early boarding doesn't meant to board first but it will give you after group b before everyone sitting in the back.
Alaska Airlines has a partnered with starbucks for years and they also served starbucks coffee on the board .
The airlines have record of doing different kind of fun activity campaigns and promotion for the holiday.
If you want a free reusable Starbucks red cup than you can save it till afternoon holiday drink throughout the season.
Want a free usable starbucks red cup or just need a next Alaska Airlines flight there is a red cup waiting for you so enjoy yourself.