As you all are facing global crisis let's find a positive way for our happiness. March 20 is the international Day of happiness.
JAYME ILLIEN is the CEO of United nation new world order project. He declared 20 March as international Day Of happiness in 2013. From that day, 20 March has been celebrated as the international Day of happiness across the world.
International Day of Happiness 2020: Theme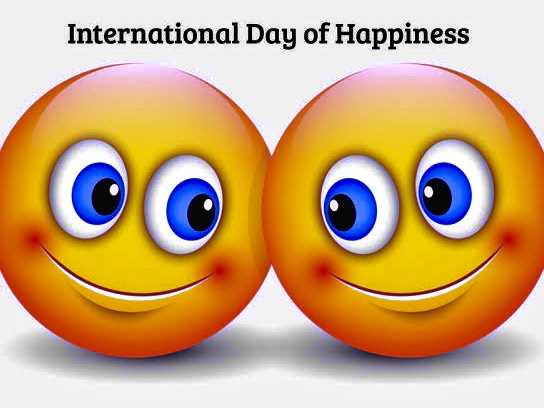 From the title, we know that the international Day of happiness is all about getting happy together. So in 2020 the theme of national day of happiness is "happiness for all". Let's focus on the things that are common among us which make us laugh instead of finding uncommon things which will divide us all.
The first international happiness Day was celebrated on March 20, 2013. Since that year, March 20 is being celebrated as international day of happiness every year.
Migration now a days are very easy. People are traveling from one country to another in hours. Different religion, caste, color, and nationality peoples are living together. This shows that all the peoples are getting United. We should encourage this kind of mentality Among us. It will help everyone to spread happiness. It will help us to connect to each other. It will also help us to learn about different things. We will meet different peoples and eat different food which will make us happy.
International Day of Happiness: History and Significance
JAYME ILLIEN found the international Day of happiness in 2006 but it was implanted on March 20, 2013. From that year across the world March 20 has been celebrated as international Day of happiness. In all over the world campaigns for international has been started. Not only individual but organisation as well as country Are supporting this day.
International Day Of Happiness: Actions By United Nations To Make Us Happy
The three main aspects that will lead all of us all good life and happiness in our life is to remove of poverty, reduce of equality and to protect our planet. So these are the three main goals that have been launched in 2015 by the United Nations to increase the well-being and happiness in our life.
International Day of happiness : How To Be Positive and Happy
As a individual we should also support this day because not only these days tell us to get more happy but also remind us the most important thing in life that is our smile. To do so we can do three things that will change our life as well as others.
1.Keep Calm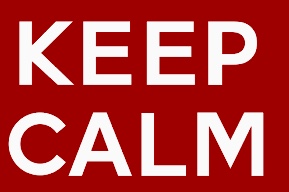 First thing is that we should keep calm. As we know in all over the world people's are competing to each other and all want to get success. In this busy life we all are so busy and frustrated that all the time that we forget to spend time with our family, or to take a proper diet, forget about your hobbies and more. We are so busy that we don't have time to appreciate the nature, our family, and our friends.

In this kind of situation we can keep calm. It will help us to observe thing more. If we keep calm then we will always respond in a good way that the other person will never get offended by our words. If we keep calm then we will appreciate others which will make them happy . If other person is happy then we will also get happy by looking at them. So in this way we can keep our self happy and spread happiness around us.
2.Stay Wise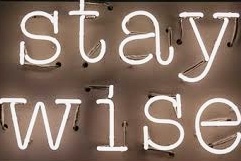 The second option is stay wise. Wise is not only mean that we get smart from our mind but it also means that we should be all behave and take decision in a positive manner. If we take action that impact positivity in our life then our life will become more happy and others person around us also get motivated and Happy. This will not only make us a wise person but other peoples around us will follow us which will ultimately make us a good leader.
3.Be Kind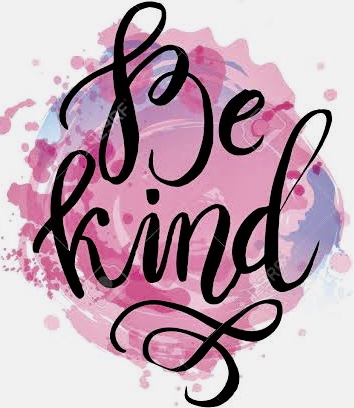 The third thing is be kind. Appreciate others who are helping us to achieve something, providing us anything, or even kind to us. We should always respect and be kind to others. This will not only change our image in their eyes but they will also be kind to us that will ultimately give us another reason of happiness in our life. A kind person always makes others happy when they talk. But at the same time, ngry of frustrated person will always make others uncomfortable around him. So always be kind so that others feels comfortable to talk to you.
How can happiness help us to fight CoronaVirus
In Many Countries, People have been locked down in their houses to be safe CORONAVIRUS. In this situation what we all can do is spend a quality time with our family. This will not only keep us safe from COVID-19 but also help us to make more stronger bond with our family. This will also help us to spread happiness and be happy with our family which is the most important thing in the world in everyone's life. We should appreciate the time we have in our life and spend that quality time with our family. No matter what will happen tomorrow, we my get more success or things get more worse no one knows but the time which we have we should spend it with our family and give them all the love which they deserve.