On Sunday, October 2 at 9:45 am on the TV Osaka and TV Tokyo channel, a weekly television anime based on Takara Tomy's well-known PuniRunes toy line will make its debut.
The PuniRunes toys, unlike other digital pets you may grow, also contain a hole where you can insert your finger to "touch" the soft creature within. The anime focuses on Yuka, a fourth-grader who enjoys cuddly, squishy objects, and the enigmatic, cuddly PuniRunes, who love to be coddled. The Japanese word meaning soft and squishy is "puni-puni."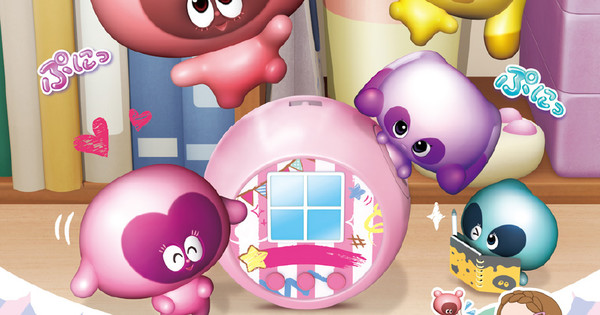 At OLM Digital, Kentar Yamaguchi is directing, while Kunihiko Yuyama (Fairy Princess Minky Momo, Pokémon) is the main director. The series scripts are written by Gigaemon Ichikawa (Chikasugi Idol Akae-chan, The Fruit of Evolution: Before I Knew It, My Life Had It Made, and A Galaxy Next Door), while Sayuri Ichiishi (Pokémon, Tamagotchi!) is in charge of character design.
The soundtrack is being created by Takahiro Obata (Cinderella Nine, The Promised Neverland), while the sound design is being handled by Noriyoshi Konuma. "Puni Puni PuniRunes Punix Version," the game's theme song, is being performed by Nanahira.
Cast members are:
Megumi Han as Airune
Mikako Komatsu as Enerune
Aya Uchida as Raburune
Tomohiro Yamaguchi as Ururune
Hina Kino as Kūrune
Yuna Taniguchi as Yuka
Daisuke Ono as Narrator