On Saturday, Kadokawa's Aokishi magazine posted on its blog that it will start serialising a Japanese translation of the Devil's Candy manga-inspired comic by Bikkuri and Rem on October 20 in its October edition.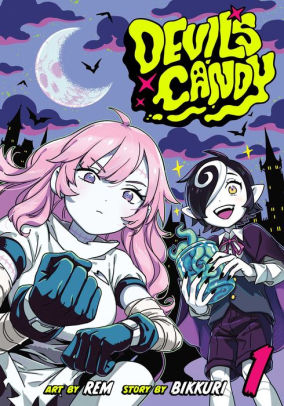 The narrative is described as follows by Viz, which publishes the action-adventure series under its Viz Originals line:
Hemlock requires more than a bubbling volcano for science projects, so Kazu proposes Pandora, whose violent nature and astonishing strength add to the chaos of his already tumultuous scholastic life. Pandora discovers that daily survival in a demon high school entails battling rogue scientific projects, howling apparitions, and a lethal fashion show.
The comic was initially published in 2014 on the website of the writer and illustrator Bikkuri (a pen name for voice actor Clint Bickham). The first volume was released by Viz on July 13, 2021, and the second (seen on the right) on July 12, 2022.