Hi Score Girl which in Japanese known as ハイスコアガール Hai Sukoa Gāru. It is a manga written by Rensuke Oshikiri. Watch trailer, release date, number of episodes of Hi Score Girl also known as High Score Girl.
High Score Girl 2 Trailer 1
High Score Girl 2 Trailer 2
Genre
Release Date
Hi Score Girl 2 will be release on October 25, 2019.
Number Of Episode
Hi Score Girl 2 will have 9 episodes.
Description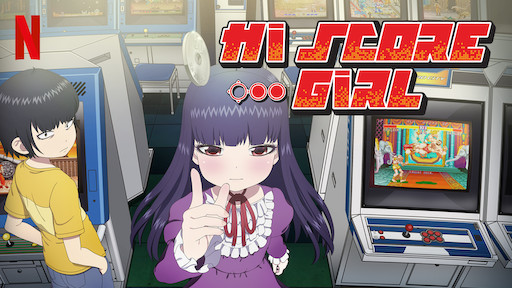 Synopsis
This anime is of 1991 years time when the arcade video games are latest introduced to the kids and the kids are loving it. Most kids got so crazy that they started to dream about becoming a professional games.
On the same path a boy whose name is Haruo Yaguchi which is in sixth grader has started her journey and he got respect in the gaming due to her marvelous performance in Game.
His confidence and pride got shattered when he met her classmate Akira Oono who defeated him in Street Fighter 2 very easily.
Akira is a rich, pretty and smart girl. In whole series we will see their battles and how they both tried to defeat each other and this passion will make them more stronger.