In this year's 18th edition of Shogakukan's Big Comic Superior magazine, popular cosplayer Enako resumed her record of portraying Rumiko Takahashi characters. Enako, from Takahashi's Ranma 1/2 manga and anime series, is shown as Ranma in gravure photographs at the introduction of the issue.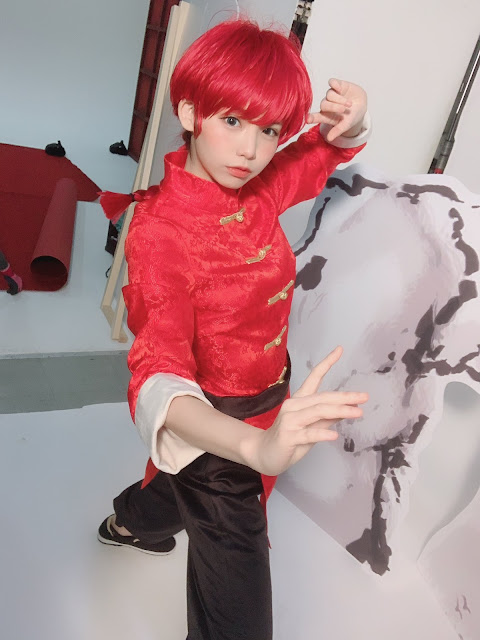 The images were part of a collaboration called "Enako x Rumic World Festival" that appeared in Shogakukan's Big Comic Superior, Weekly Shonen Sunday, and Big Comic Spirits magazines. One of 1,000 Enako clear A4 files will be given away to readers.
This cooperation most likely has something to do with Enako's upcoming picture collection book, in which she will depict a chosen group of 10 characters from Urusei Yatsura, Maison Ikkoku, Ranma 12, and Inuyasha. The book will be available on September 6 and includes unique paintings by Takahashi depicting original characters in cosplay.