Perfect Half is a action and romantic Manhwa written by Luv P. It's a 18+ story about a world which is divided into two groups of male called black wolves and female know as fire foxes and a ongoing battle is going on between them. The main character of this Manhwa is Hae Rang. Till 30 June, its has 135 episode with season 2 finale.
You may also like H Mate Manhwa.
Plot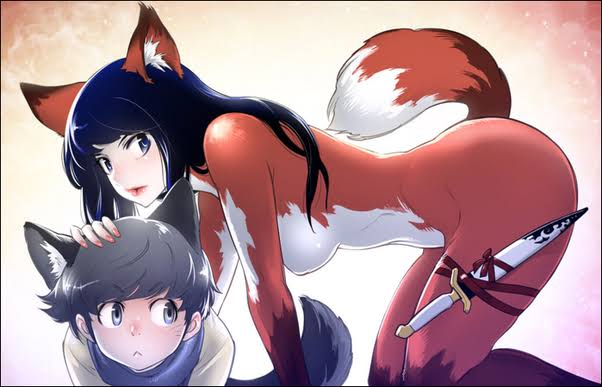 Few years back, males are dominating the females and treating them like their slaves. Females are nothing but a slave who take orders from the males and produce babies for them while males are enjoy their life by getting physical with females and drinking liquor. One female named Aria took stand and killed the king of the males with her subordinates and then disappeared. Because of this, fight between males and females started and the world divided on two groups. Both groups fight with each other and the winner party can get physical and females try to get pregnant to give birth to a baby. If the baby is male then it will be sent to the male world and if the baby is female it will be sent to female world.
Hai Rang was in the support officer group. There groups has been attacked by some females and they all got defeated. Hai Rang has been captured and a females was going to get physical with him but before that a fight between Ahrah Yoonseul and commander Ryu Garim. Ahrah Yoonseul is the reincarnation of Aria. Ryu Garim wants to defeat her so that he can get physical with her and become a ultimate warrior. During their fight when Ahrah saw Hai Rang sitting on a chair completely naked, she give her collar to him and left.
It changed everything in Hai Rang life. Hai Rang became famous and he even transferred to the upper department. After that during his mission, he got physical with some more women and all of them got pregnant which made him famous among fire fox also. Because of that collar he also got a opportunity to get physical with Ahrah. Ahrah wants him to become the king and change the world and he agreed to become the king.
Perfect Half Character
Hai Rang – is the son of Mook Bum who got famous after getting the collar Ahrah Yoonseul
Aria – is the lady who killed the previous male king and disappeared.
Ahrah Yoonseul – is the reincarnation of Aria
Ryu Garim – is the commander of the army and the Hai Rang
Mook Bum – is the father of Hai Rang and a great warrior.
Byeolji – is the teammate of Ahrah Yoonseul
Hlna Pinae – is the teammate of Ahrah Yoonseul
Hyangri Young-Ji – is the teammate or Ahrah Yoonseul. She got defeated by Hai Rang and got pregnant by him.
Miro Danbi – is the teammate or Ahrah Yoonseul. She got defeated by Hai Rang and got pregnant by him.
You can watch Perfect Half Manhwa here