On Friday, the CG animation company Marza Animation Planet began streaming "Samurai Frog Golf," a brand-new CG anime short.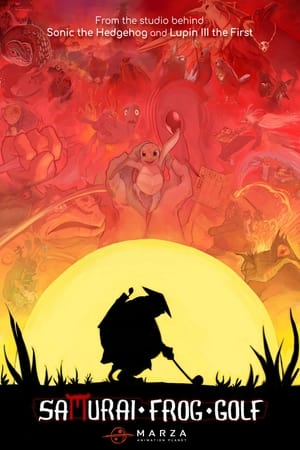 The original anime short film from Marza Animation Planet had its global premiere as an Official Selection at the Electric Theater of the SIGGRAPH 2022 Computer Animation Festival, which took place from August 8–11. The Neum Animated Film Festival, which took place in Bosnia and Herzegovina from August 27 to September 1, awarded "Samurai Frog Golf" Best 3D Animation. A number of future and current film festivals in Japan and elsewhere have chosen to screen the anime short as an Official Selection:
BonDance International Film Festival (Japan)
6th Chaniartoon 2022 (Greece)
Animation Volda Festival (Norway)
SEMANA ¡VIVA EL CINE! (Argentina)
Wildlife Vaasa Festival-International Nature Film Festival (Finland)
The story's summary is provided by Marza Animation Planet:
A retired frog samurai wants nothing more than to be left alone and play golf for the rest of his days. However, he must draw his club for one more round when he unwittingly accepts the responsibility of looking after a tiny turtle.
The employees of the anime include:
Executive Producers: Akira Sugano, Haruhiro Uchida
Producer: Mayumi Tachikawa
Director: Brent Forrest
CG Supervisor: Tatsuya Akagi
Animation Supervisor: Tomokazu Sakamoto
CG Director: Fumiaki Tahara
Music: David Arcus
A division of Sega Sammy Holdings and TMS Entertainment, Marza Animation Planet produced Lupin III THE FIRST in 2019 and worked on the visual effects for the two Sonic the Hedgehog Hollywood films.