The video game Monster Menu: The Scavenger's Cookbook (Shikabane Kurai no Bken Meshi), developed by Nippon Ichi Software, will be available in the west in the spring of 2019 for the Switch, PlayStation 4, and PlayStation 5, featuring both English and Japanese audio. It will be the game's first time being released on the PS5. (In Japan, it did not ship for the PS5)
The game will be available in a deluxe version from NIS America that will also come with an art book, a soundtrack, an apron, salt and pepper shakers, four art cards, and a collector's box. As stated by NIS America, the game is: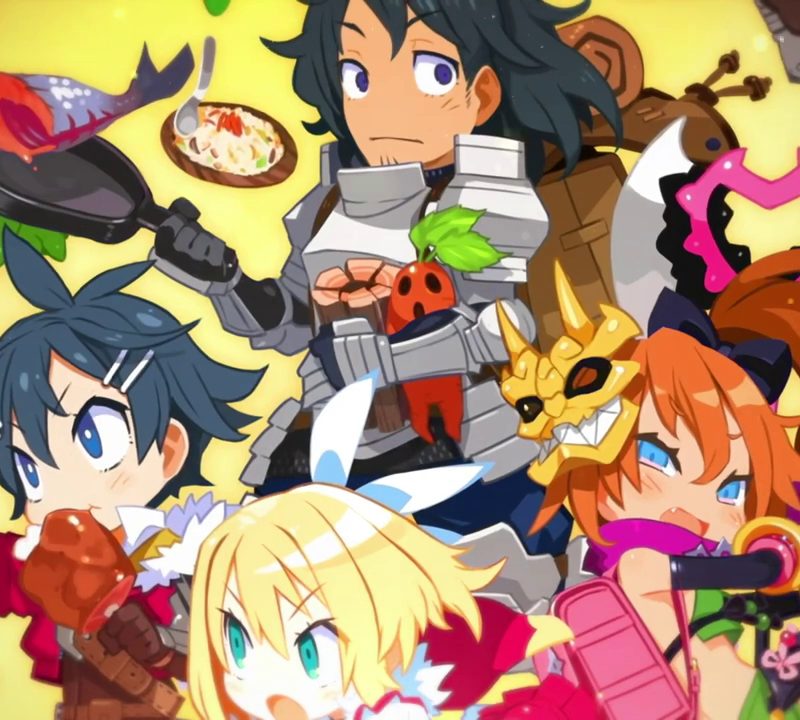 Before beginning this dungeon-crawling survival adventure, tighten your rucksack and relax your belt. The Monster Menu With delectably entertaining cooking-based mechanics, The Scavenger's Cookbook spicifies the traditional strategy RPG formula. Spend time creating intricate characters for your group, collecting supplies, ingredients, and things while exploring, and engaging in strategic battle against monsters. Then relax by the campfire while you prepare meals with the items you've acquired that will offer you an advantage throughout your subsequent round of dungeon exploration.
On January 27, the PS4 and Switch versions of the game were released in Japan.